Tower Records founder dies at 92.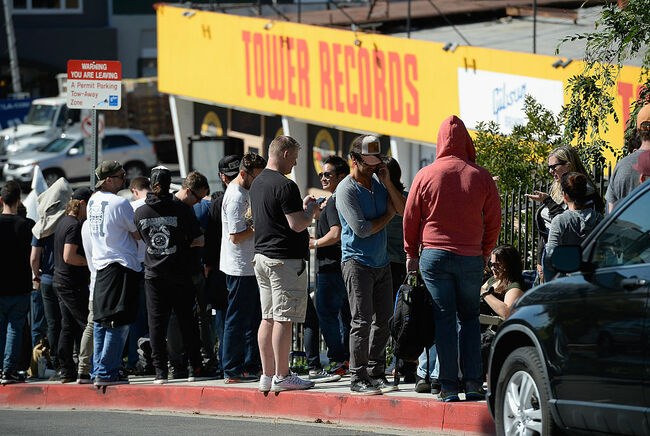 He was 92 years young and he is the man behind a record store that many of us spent a good part of our youth in, browsing vinyl, cassettes and when we REALLY got hip, CD's! And if you want to go way back, you might remember lining up to buy concert tickets at Tower Records for local shows here in the Bay Area.
Russ Solomon was the founder of Tower Records. He died on Sunday night while reportedly drinking whiskey and watching the Oscars. Russ was kind of a smart aleck guy and he was apparently commenting on someone's outfit at the Oscars, saying that he didn't like it. He asked his wife to go refill his whiskey and when she came back, he has literally had a heart attack and died.
The first Tower Records opened in Sacramento in 1965. Then, one morning in 1968 he was nursing a hangover at a diner in San Francisco, looked up and saw a vacant building near Fisherman's Wharf. He quickly rented it and the rest is history.
Tributes to Tower Records have been pouring in, some people saying they used to hang out at their local Tower Records in school with their friends. Even songwriter Lisa Loeb said Tower Records was a huge part of her life while growing up.
In the late 1990s and early 2000s, Tower was overwhelmed by big-box discounters, Amazon.com and digital downloading.
The last Tower Records went out of business in 2006.
RIP Russ. You are a true legend.
(Photo: Getty Images)
Jack and Carolyn talked about it on-air! Listen here:

The Morning Breeze
The Morning Breeze on 98.1 The Breeze in San Francisco
Read more