Could Alaska Airlines Be Catering Their Meals To The Bay Area?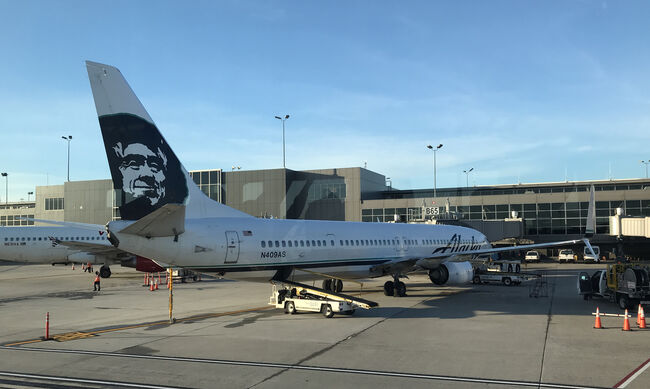 Alaska Airlines has made some changes to their in-flight menus and for flights on the west coast, they are specifically now catering to us west coast folk!
The menu for the new seasonal food and beverage selections for its economy cabin travelers now emphasizes "local ingredients paired with West Coast staples," as well as a new roster of craft beers.
The menu is a trial menu and they are testing it from today through November 15.
Here are some of the menu items:
-Fresh Start Protein Platter includes Greek yogurt, almonds, seasonal fruit, Beecher's Flagship Cheese, a cage-free hard-boiled egg, pita and non-GMO turkey.
-Croissant Sandwich includes Applewood smoked bacon, cage-free hard-boiled eggs, greens and avocado mayo.
-Turkey Artichoke Baguette -- turkey on a baguette with artichoke spread and avocado mayo.
-Charge Up Protein Platter -- hummus, pita, Beecher's Flagship Cheese, all-natural grilled chicken, walnuts, a cage-free hard-boiled egg and seasonal fruit.
-West Coast Cobb Salad -- mixed greens, rotisserie chicken, grilled asparagus, Applewood smoked bacon, crumbled Beecher's Flagship cheese, avocado, grape tomatoes and a bright lemon basil vinaigrette. Available on coast-to-coast and Hawaii flights only. (This was my favorite new item at the taste test in Seattle.)
Their most popular item however, is their fruit and cheese platter which includes two wedges of hand-cut Beecher's Flagship Cheese, along with two wedges of classic Tillamook sharp cheddar, and a slice of Brie, paired with five Partners crackers, apples, grapes, and a Seattle Chocolate truffle.
Their beers are our favorite on the Morning Breeze:
-Ballast Point Sculpin IPA (San Diego) – 70 IBU
-Lagunitas 12th of Never Ale (Petaluma, California) – 45 IBU
-Firestone Walker 805 Blonde Ale (Paso Robles, California) – 20 IBU
-Alaskan Brewing Kölsch (Juneau, Alaska) – 18 IBU
Right after we did this story on air, Jack received an email from Alaska Airlines! Coincidence? We think not! Ha ha.
Jack and Carolyn talked about it on the air! Listen here:

The Morning Breeze
The Morning Breeze on 98.1 The Breeze in San Francisco
Read more