Look who is going on (a solo) tour!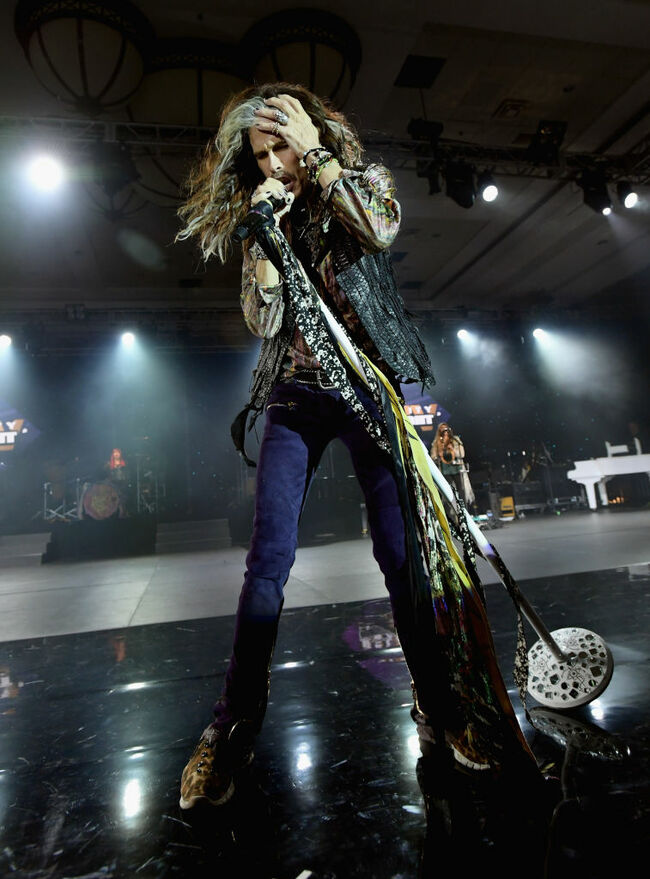 Even though we are the Morning Breeze and we don't play Aerosmith, doesn't mean we can't LOVE Steven Tyler!
Steven announced that he is going on a solo tour!
Although there are no Bay Area dates on his tour yet, if you're a huge fan, there is one California location where you can go see him after a short flight!
Steven Tyler North American and European tour dates
Jun 12: Lewiston Artpark Amphitheatre, NY
Jun 18: New York City Parks Foundations Annual Gala Summerstage, NY
Jun 21: Vienna Wolf Trap, VA
Jun 24: Bethlehem Sands Bethlehem Event Center, PA
Jun 27: Detroit Motorcity Casino Hotel, MI
Jun 30: Northfield Hard Rock Rocksino, OH
Jul 07: Naperville Knoch Park, IL
Jul 11: Calgary Cowboys Stampede Tent, AB
Jul 15: Sion Sous les Etoiles Festival, Switzerland
Jul 18: Trieste Piazza Unita D'Italia, Italy
Jul 24: Barolo Collisioni Festival, Italy
Jul 27: Rome Cavea, Italy
Jul 30: Madrid Teatro Real, Spain
Aug 02: Marbella Starlite Festival, Spain
Aug 07: London O2 Forum Kentish Town, UK
Click here for more info: http://teamrock.com/news/2018-03-20/steven-tyler-announces-north-american-and-european-solo-tour
(Photo: Getty Images)
Check out the Morning Breeze podcast! Click here to listen:

The Morning Breeze
The Morning Breeze on 98.1 The Breeze in San Francisco
Read more